---
Falside Mill, Fife
If you're planning an event at Falside then please do get in touch and let us know your date and thoughts on how you want your event to look.
Falside Mill - The Main Hall:
We can provide a range of lighting hire options for Falside's main Function Space.
A fairylight canopy over the main hall at Falside Mill formed with warm white fairylights suspended from the roof
An arrangement of festoon lights fitted with soft white lightbulbs over the main hall
Stage lighting hire for bands and entertainment at Falside Mill:
Falside Mill - The Long Hall:
Falside's long hall is where most ceremonies take place.
Here we can offer a variety of lighting hire options, including uplighters, Wedding arches, vintage lampposts as well as overhead displays of fairylights, paper lanterns and festoons across the roofspace of Falside's hall.
An overhead display of fairylights:
Uplighters along the walls of the Long Hall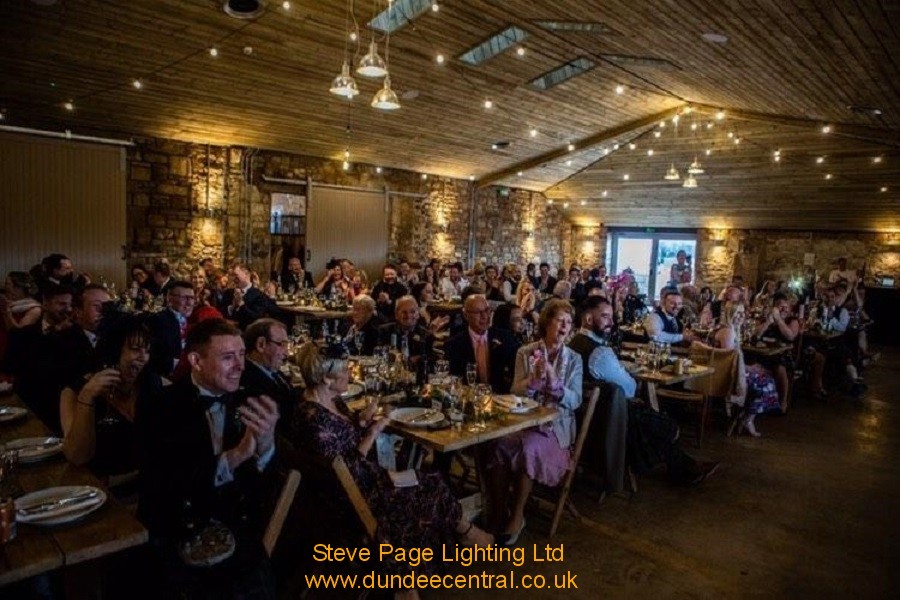 Falside Mill: The Roundel Room
---