Celebrating the life and achievements of poet and songwriter Hamish Henderson.
We provided outdoor hire services in three locations at the Spittal Of Glenshee including at the historic kirk and pack bridge.
Services included: outdoor path lighting hire, projection hire, floodlighting, sound systems and safety lighting as well as support to a separate art installation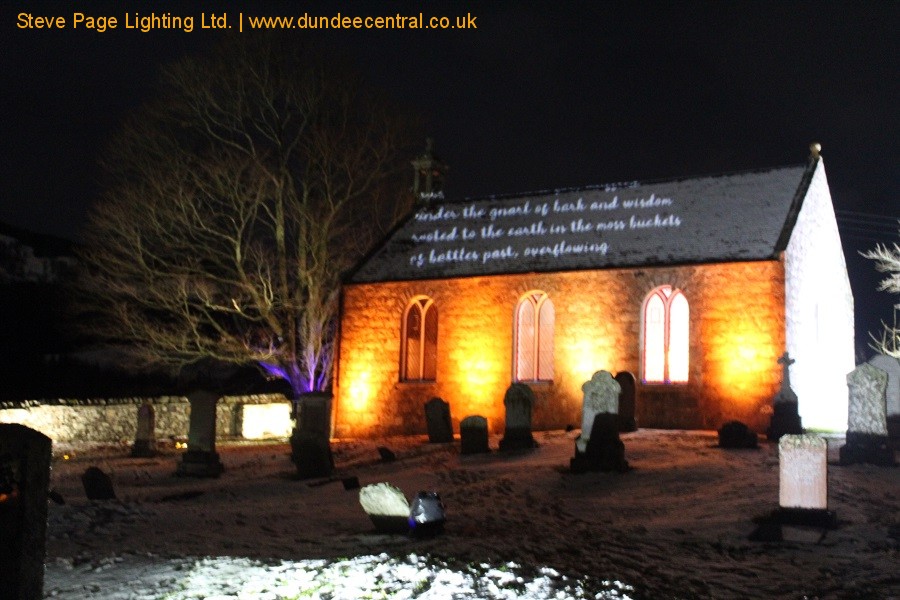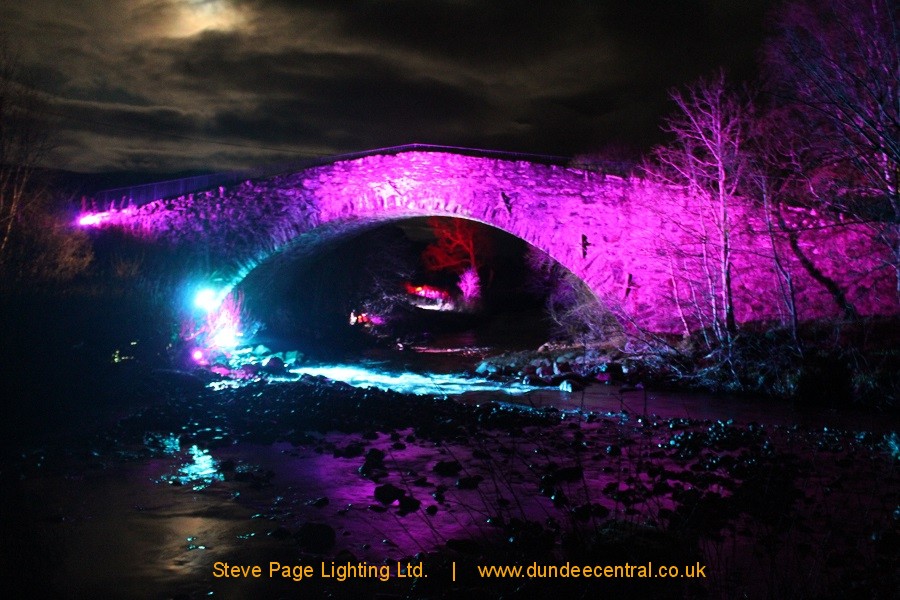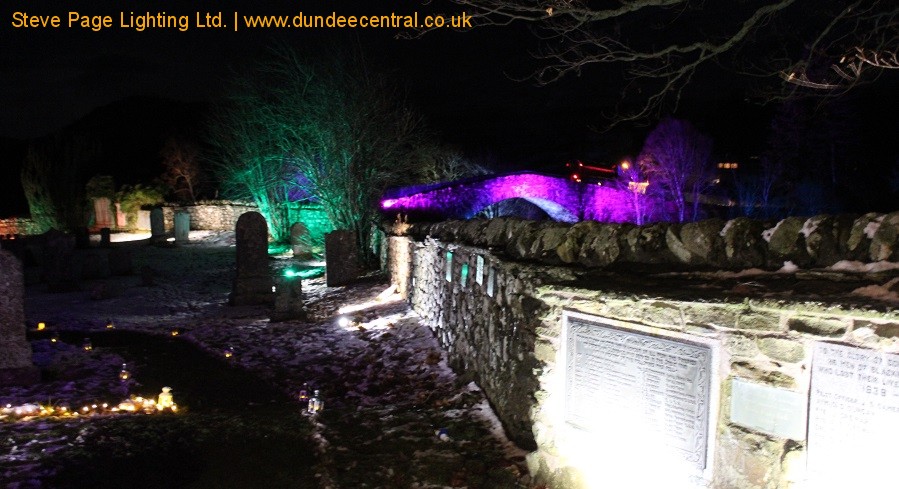 If you're planning an outdoor event then please do get in touch if our lighting or other event hire services are of interest.
Return to Main lighting Page Return to Outdoor Lighting Page